Attaching sidecovers without an airbox
Here's the templates for the sidecovers with scale. Print so the measurement given = 12 inches or 300 mm. then they will be ready to cut out and use. The templates can be made on manilla folder or, as I used, aluminium [aluminum] roof flashing as this holds the curves over the frame better so you can plot the bends in your steel one. I cover it in masking tape so it can be drawn and written on with a pen. The holes shown for the sidecovers pintle mount are drilled to 8.5 mm to accept stainless M8 bolt which is ground to the pintle shape and secured with a thin nut. I've used M8 nuts that are half normal thickness or they can be ground down to suit. Stainless won't corrode if you take this path. If mild or hi tensile is used some steps will need to be taken to prevent corrosion.
The smaller holes shown are for spot welding to an already painted frame, which is what I did. otherwise they could be perimeter welded.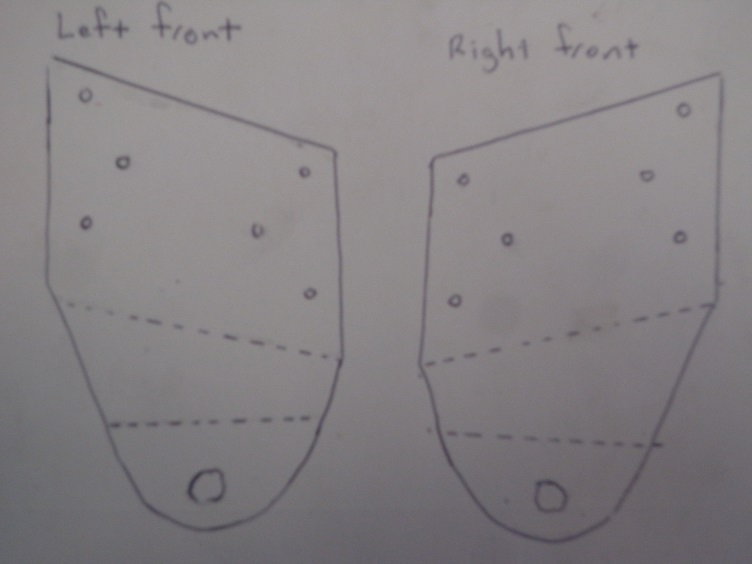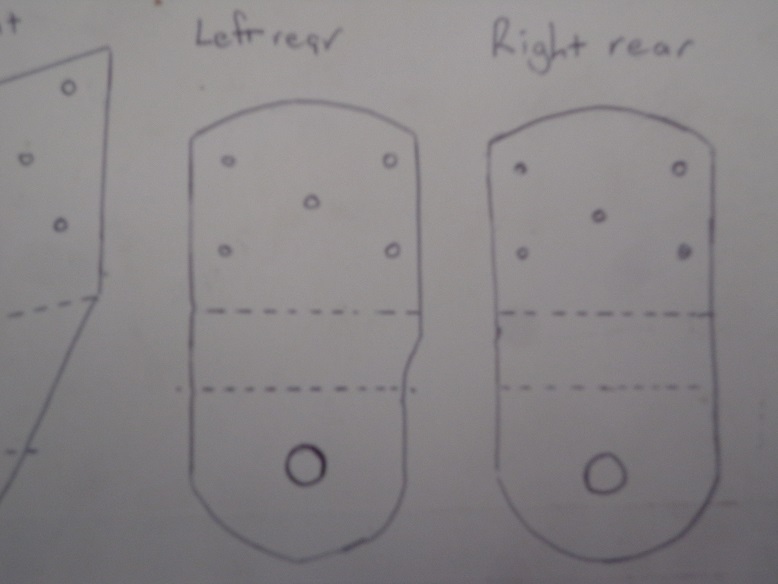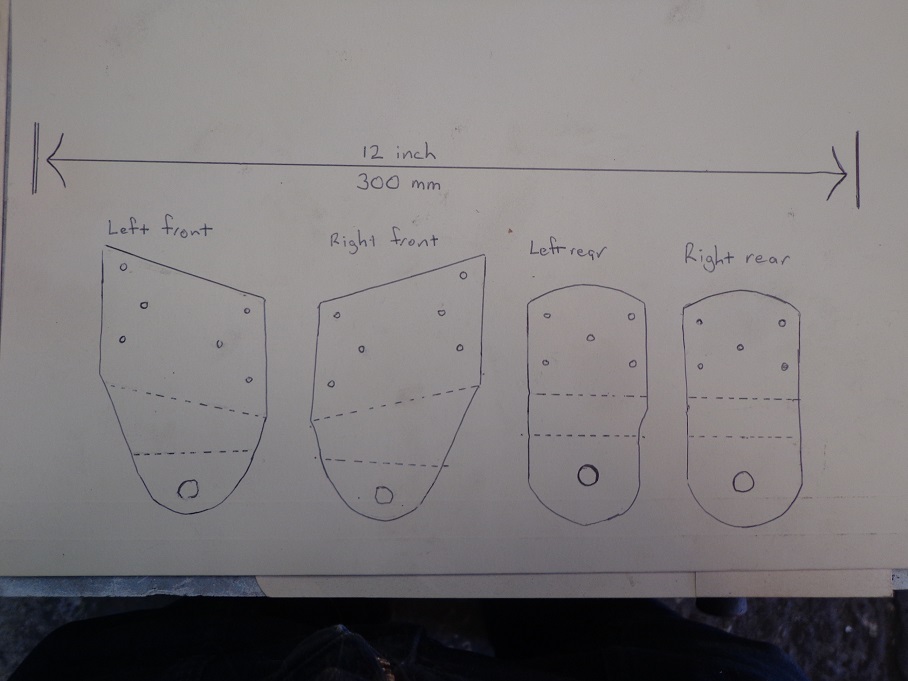 The jog shown in the left rear mount is for clearance to the reg/rec mount. If you've relocated this you could use two rights.
Trace onto sheet steel. [.6 - 1 mm will do]
Pieces need to be bent to shape.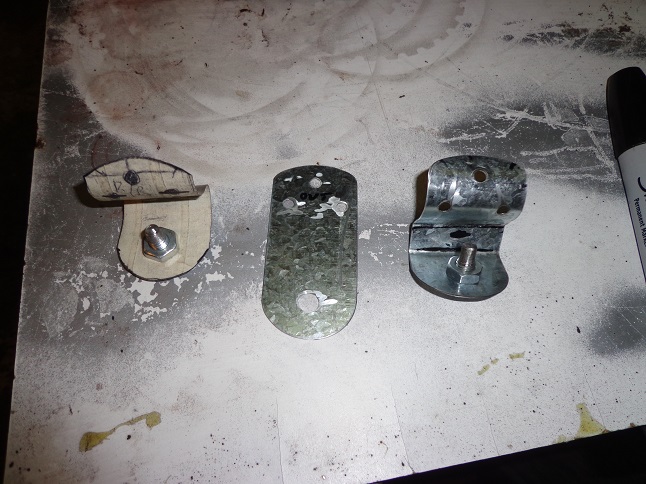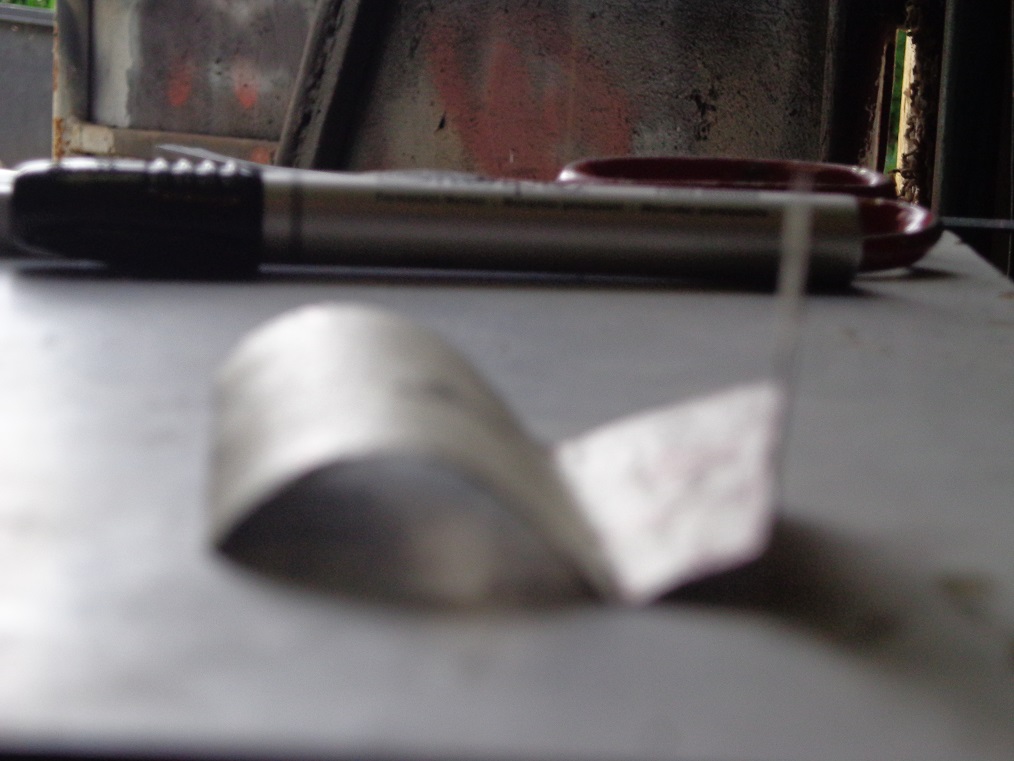 To ensure that these line up correctly install the sidecover to its bottom mount, this will give you a fixed point for the sidecover and allow you to check that all bends are correct and that everything lines up. Clamp in place before welding to ensure the cover can be removed and refitted and does not end up with the top frame tube in the way.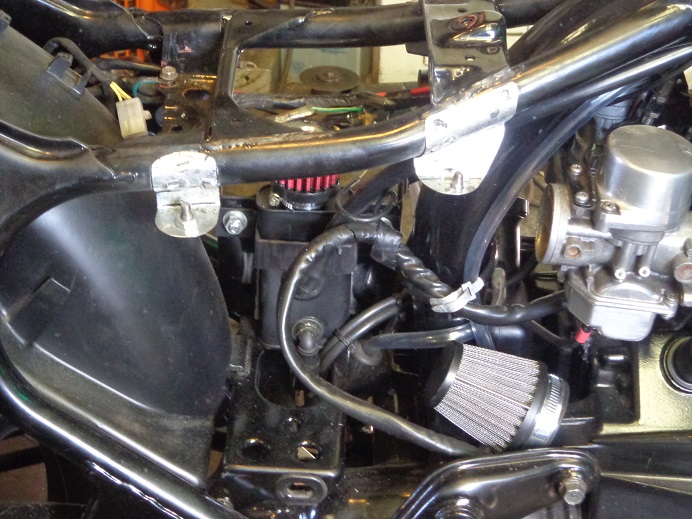 Finished item.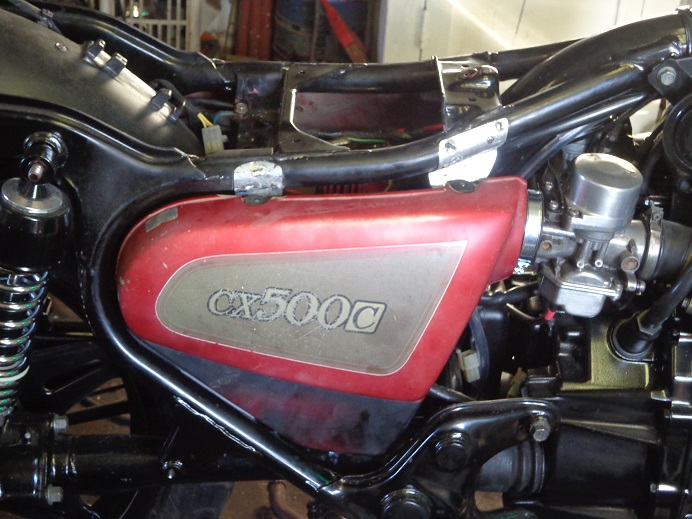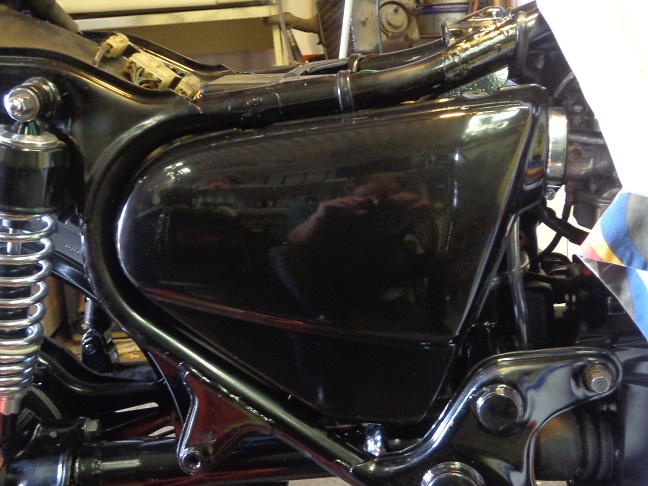 CXP
This site is backed by Number 85, who provide the hosting. If you need a website done, get in touch with them.